About Us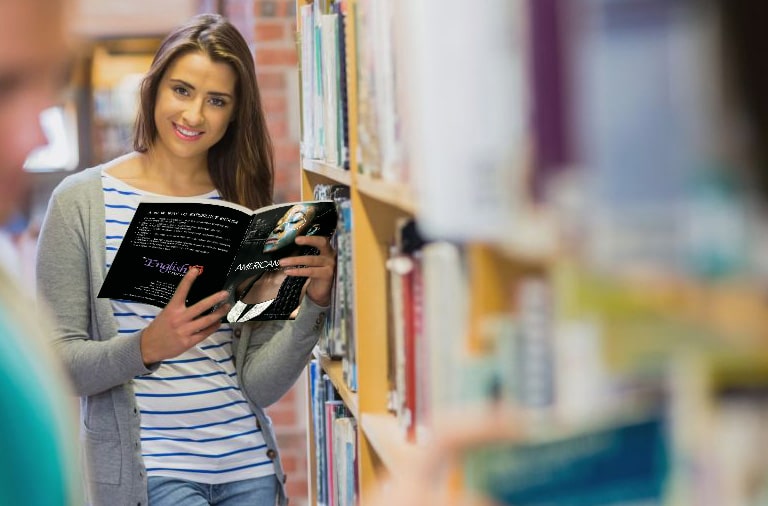 Encouraging insight, growth and debate
The English Experience is an independent South African publishing house that specialises in developing high-quality English and Life Orientation educational resources for IEB educators and students. While examination readiness and success is a non-negotiable, our aspiration is to inspire a genuine interest in, and love of, English literature.
The team of passionate, talented experts behind The English Experience work tirelessly to ensure that every resource encourages insight, growth and debate — enriching and challenging both educators and learners, without losing sight of the important goal of examination readiness and success.
Focused on bringing the text to life, every resource The English Experience publishes incorporates a range of features designed to encourage a critical appreciation of the text and to inspire the higher order thinking for which examiners are always looking.
The English Experience team
The English Experience family continues to welcome new stars and has now expanded to include over a dozen gifted, enthusiastic experts, each dedicated to bringing you the very best in English and Life Orientation educational resources.
The world-class team includes highly experienced educators, some with over 20 years of classroom experience, passionate literary experts in various fields, such as poetry and Shakespeare, fanatical historians and researchers, creative writers, skilled editors, pernickety proof readers and obsessive fact checkers — together with spirited university lecturers and enthusiastic young minds who ensure our approach remains unique and fresh.
The team is led by publisher and managing director, Nicola Stone. A multi-talented and versatile communicator, Nicola has mastered almost every aspect of writing, editing, marketing and publishing as a consequence of a vibrant, diverse career that has included being both an educator and editor. A graduate of Rhodes University, the University of the Witwatersrand and the AAA School of Advertising, Nicola's impressive set of credentials include degrees in English and Psychology, a Postgraduate Certificate in Education and a Postgraduate Higher Diploma in Integrated Marketing Communications.
A former educator, Nicola has taught English, Art and Life Orientation at several top South African high schools. It is this solid foundation that enables Nicola to apply her unique skill set to the challenge of crafting innovative, inspiring and effective educational resources that exceed the needs of today's educators and students alike.
Thank you for your prompt response. I will place the order tomorrow morning. I know I'm supposed to be resting this holiday, but the idea of getting my hands on The Dream House is so exciting that I'll be prepping on Christmas Day. Your products are simply outstanding!
We have so enjoyed the Grade 8 and 9 Poetry Resource! We are going to be using it again next year! I will order Coriolanus from you quite soon and, of course, the poetry again as well. The kids all say that the notes and summaries help them hugely. And those who have ordered the Exam Guide have also said that they've found it really helpful!
The material is of a good standard, with modern and accessible sources, which more than fit the LO syllabus. We integrate Religious Education into our LO curriculum and would have to supplement some of the tasks with some aspects of the Church's teaching, but, from the basis of the excellent text, it would not require much extra work.